At Atomic Group Australia we are proud of our dynamic culture. We are one of the nation's leading providers of sporting and health based footwear and apparel, and despite challenges faced through COVID-19, we are feeling bold and confident about how we tackle the future!
Our people mean everything to us. We retain our best employees by nurturing their careers because we know that we grow when they grow. We are an amazing team who are always on the lookout for passionate people who love comfy footwear and the retail industry as much as we do!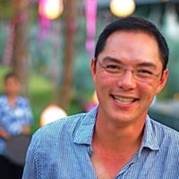 Atomic Group is headed up by Tom Kiing. Tom has extensive experience in mergers and acquisitions, capital markets and corporate finance. He has a sound understanding of the Australian Retail sector and footwear wholesaling including off shore sourcing. Tom is full of energy and ideas and inspires innovative thinking and creative strategic outcomes which ensures we stay one step ahead.